Time Destination Flight Gate Status
Welcome to
Ladies and gentleman, please fasten your seat belts. Podge Airways Flight SP906 to Manchester is ready for departure.
Prepare for Take-Off...
Welcome aboard Podge Airways Flight SP906 to Manchester. Our flight time to Stodge Podge will be approximately four hours. Please sit back, relax and enjoy the flight.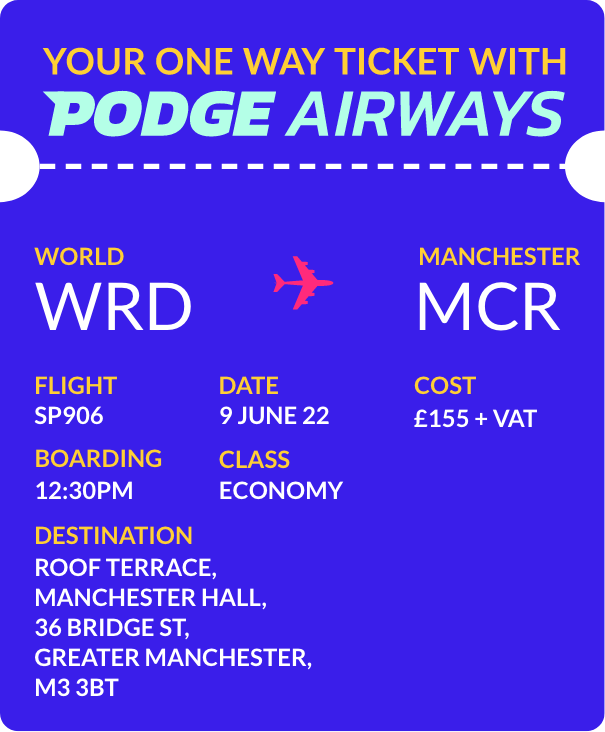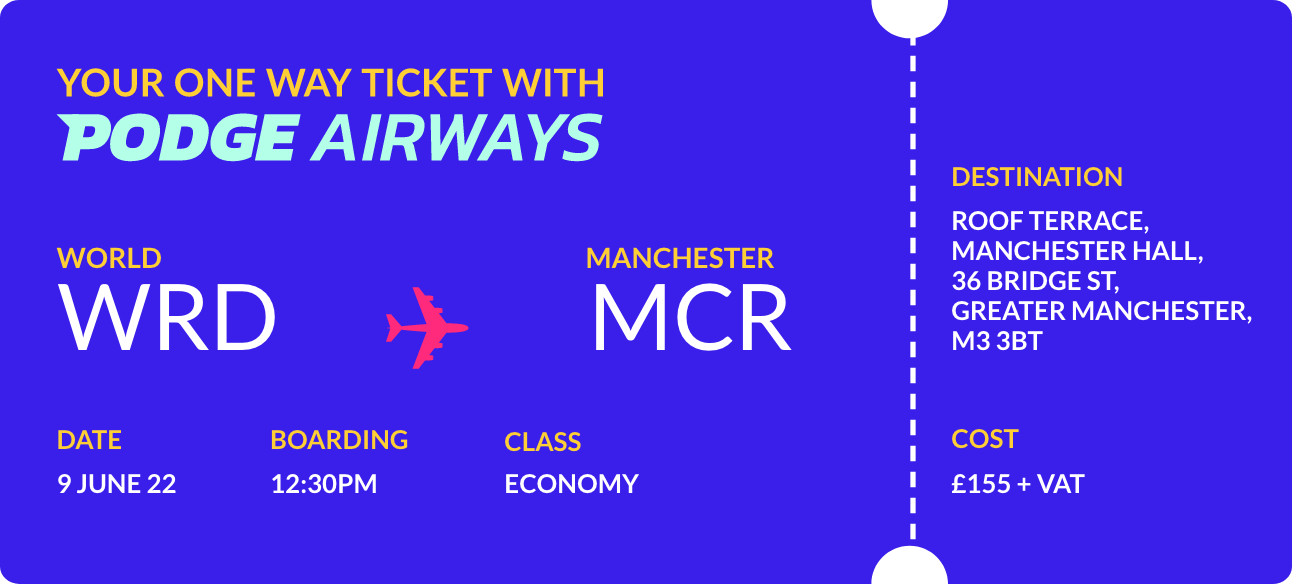 Destination Stodge
With stylish surroundings and expansive views over Manchester, Manchester Hall is the premier luxury destination for your creative getaway.

Drinks reception, 3 course meal with unlimited wine. Evening bar with healthy tab to keep us going until the fish and chips arrive.

Invitation only.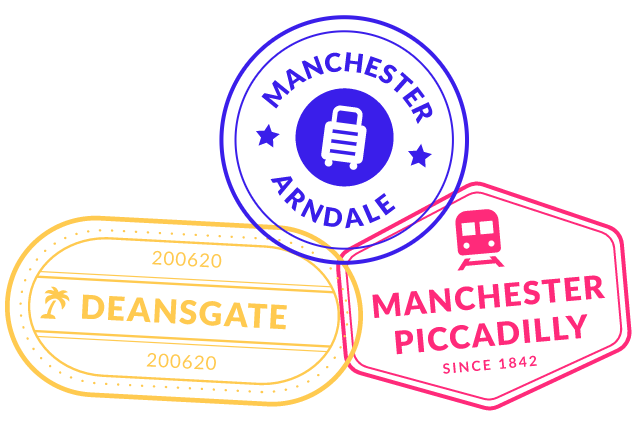 Date & Time
Thursday 9th June 2022

12.30pm Drinks reception
1.15pm - 4.30pm Long lunch
4.30pm - late Drinks and light bites in the bar
Address
Roof Terrace,
Manchester Hall,
36 Bridge St,
Manchester,
M3 3BT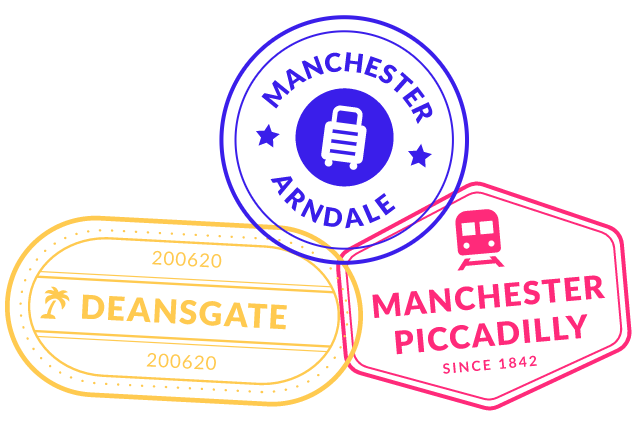 Your Inflight Meal
Once we reach cruising altitude, our flight attendants will serve hot dinner and beverages in the cabin.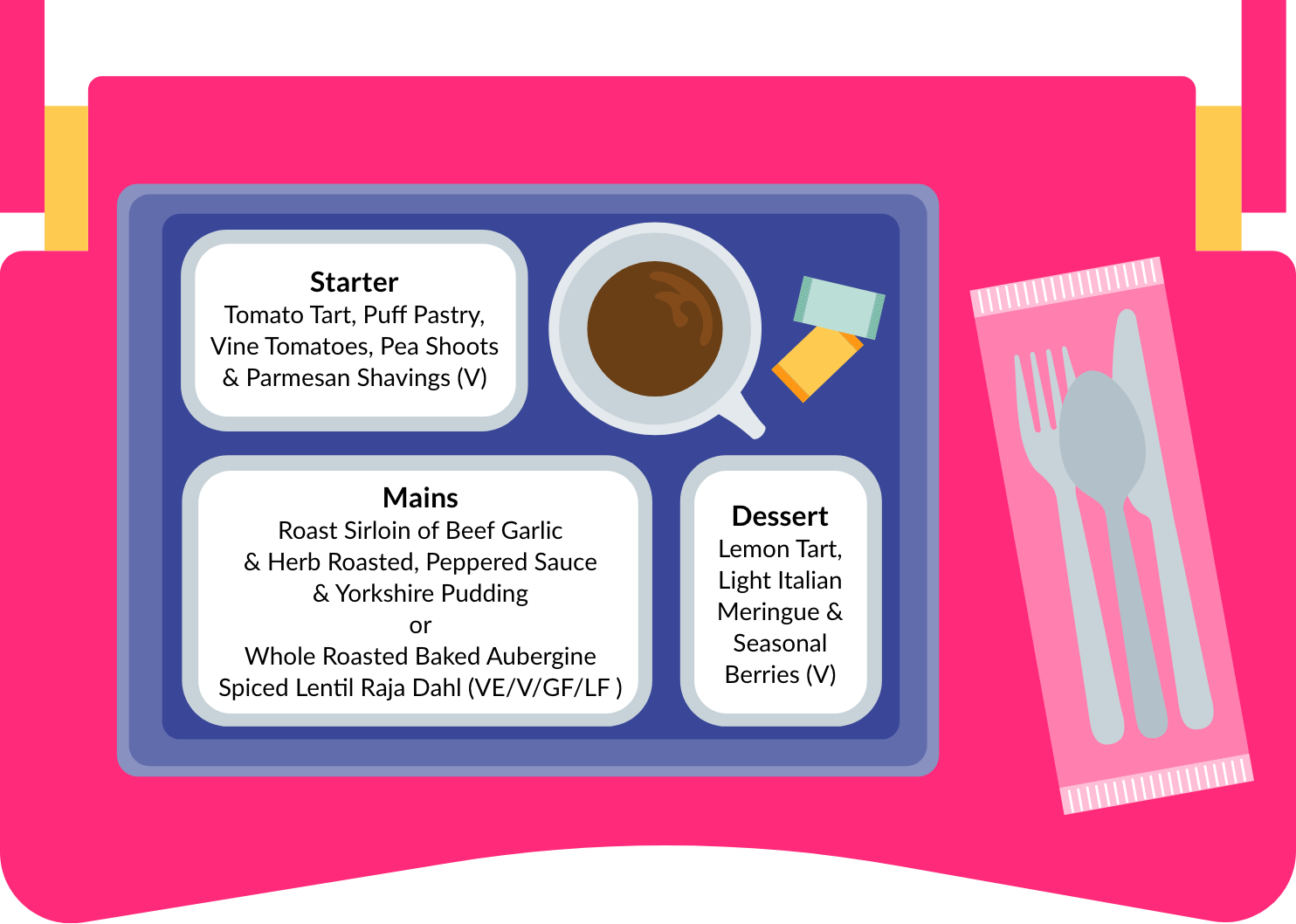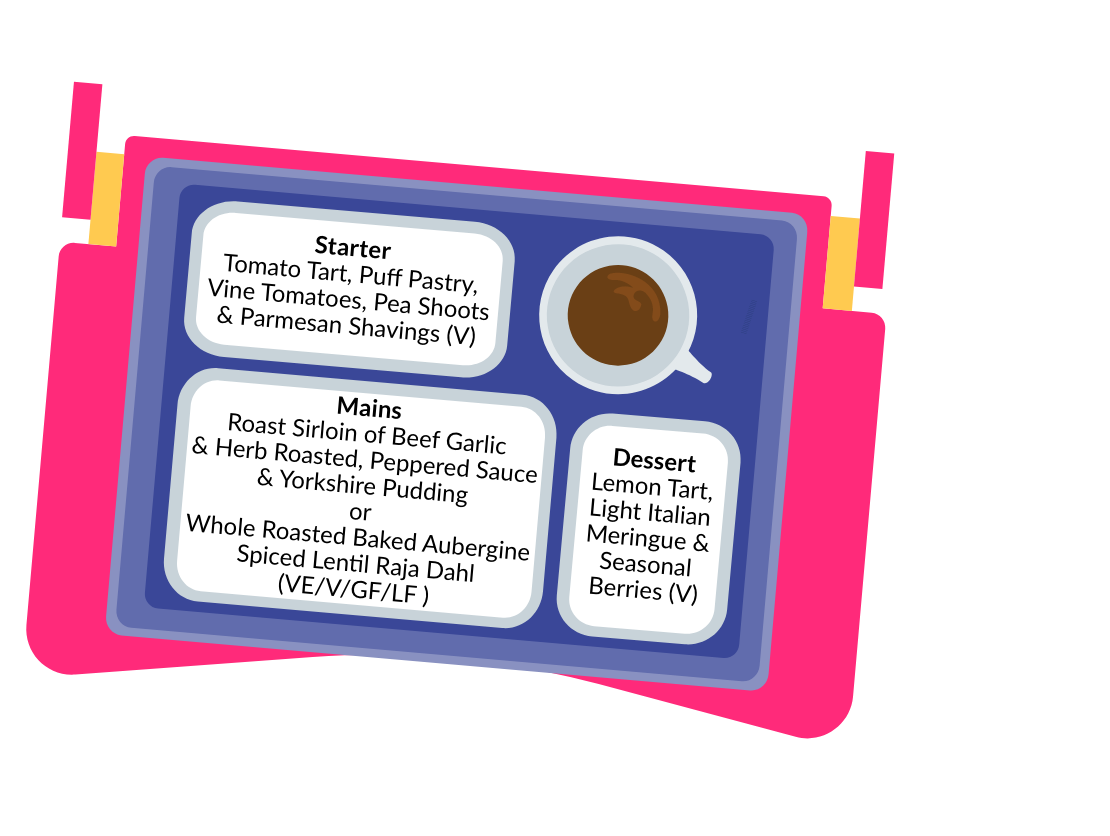 Posh Tea & Coffee

Builders brews only

Expensive Pints

Nobody should be paying a fiver for a pint.

Greggs Pasties

Sausage rolls are top tier.

Proper Gravy

Watery gravy just won't do.